Summer blockbusters are starting to ramp up and this weekend we have a few highly anticipated movies hit theaters after long marketing campaigns.
Thor has been on our radar for a few months and it's now officially released.  It is expected to rule the weekend box office, bringing in decent number for Paramount Pictures.  Thor is estimated to bring in almost $70 million this weekend with both men and women flocking to see the comic book tale come alive on the big screen.
Something Borrowed is also based on a book -- a very popular Emily Giffin novel of the same name -- and should draw respectable numbers based on that fact alone.  Although not expected to even come in second (Fast Five will still ride the wave for its second weekend), it is expected to draw a bit of a crowd.  We highball Something Borrowed to bring in about $15 million.
The final wide release out this weekend is Jumping the Broom, another romantic comedy centered around a wedding.  This one doesn't have a hugely popular novel to help it along this weekend, but female rom com lovers will probably have to choose between the two.  We expect Jumping the Broom to bring in a little more than $10 million.
Continue reading for a brief synopsis and trailer for these three movies, plus three more limited releases set to hit this weekend.
Thor:
Thor
follows the story of a warrior who is banished to earth after he displeases his father.  He has his own ideas about Earth and he's not happy to be there.  He gets to know some of the people on the planet and ends up saving them all from destruction.
Something Borrowed: Something Borrowed, based on the book by Emily Giffin, features a test of friendships when two best friends fall for the same guy. But who will he choose?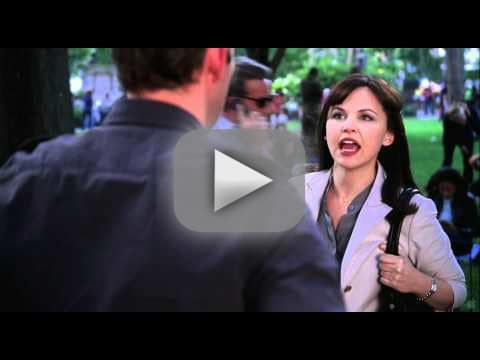 Jumping the Broom: Two African-American families from different socioeconomic backgrounds must come together and get along for a weekend in Martha's Vineyard for a wedding.
Also out in limited release:
The Beaver: Jodie Foster directs Mel Gibson in a comedy where a guy walks around with a puppet of a beaver on his hand and treats it like a living creature.
Last Night: Last Night follows a married couple who are apart for a night.  The husband takes a business trip with a colleague he is attracted to and must resist the temptation and the wife bumps into her past love.  Can they resist temptation and stay faithful?