Alyson Hannigan recently sat down with Entertainment Weekly to discuss some of the details from her upcoming flick, American Reunion.
The films brings back everyone from the original gang from American Pie for the ultimate reunion film, co-starring Hannigan, Jason Biggs, Seann William Scott, Eugene Levy, Tara Reid, Chris Klein, Mena Suvari, and Jennifer Coolidge.
Hannigan gave some great tidbits on what to expect from this next film.
"We'll, we're still married, and we have a child. So we're navigating the waters of parenthood and how that changes the dynamics of a relationship," the actress told EW. "But also they're going back to their high school reunion and so there's some nostalgia there of, "Aw, remember what we were like when we first met?" That kind of stuff. It's really nice."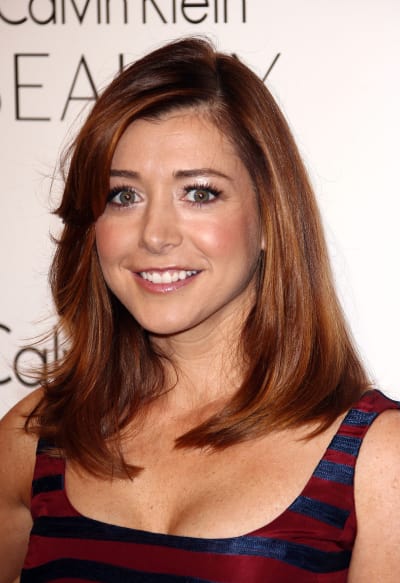 "I haven't seen most of those guys for, goodness, we couldn't even figure it out — probably, like, eight years or something. And more for the ladies," Hannigan says about seeing her co-stars again for the first time. "It's a little strange, because you've kept up with them in the media. Like, everybody knew I had a kid. But it was really nice. We got to show pictures! It was one of those things where the dynamic with everyone is as if no time that has passed. You instantly get along."
But, for all you How I Met Your Mother fans, no word on who Barney was marrying at the end of the season.  Guess we'll just have to wait and see!
American Reunion has a release date of May 6, 2012.