It should be smooth sailing for this film.  Ben Affleck is so sure of his abilities to direct himself, he has decided that he will play the lead in his latest film Argo, according to Variety.
Affleck will play Tony Mendez, a CIA infiltration specialist who pretends to be part of a Hollywood production to free six Americans who were stuck in Iran during the hostage crisis.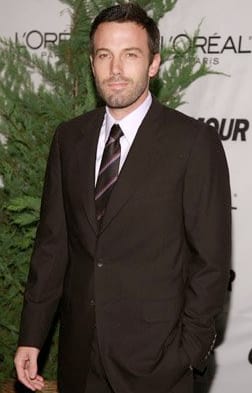 The story is based on a 2007 Wired Magazine article and will be produced by George Clooney.  John Goodman and Alan Arkin are also close to being cast in the film.
This is the third major film directed by Affleck.  He also directed (and starred in) The Town, alongside Jeremy Renner, and directed Gone Baby Gone, starring his brother Casey Affleck and Michelle Monaghan.