Hailee Steinfeld is already set to star as Juliet in the new remake of Romeo & Juliet -- so now it's time to find our Romeo.
That might not be as easy as it seems.  The remake will star a very young cast, as both Romeo and Juliet were very young in Shakespeare's original masterpiece.  So which young star will be able to hold his own against Oscar nominee Hailee Steinfeld?  That remains to be seen, but we do have some other casting updates from the upcoming romance.
Director Carlo Carlei has cast 14-year-old Kodi Smit-McPhee in the role of Benvolio -- the cousin who tries to stop the fighting between Romeo's cousin Mercutio and Juliet's Tybalt.
Speaking of Tybalt, that role has gone to Gossip Girl's Ed Westwick.
Holly Hunter has also been cast (one of the only adults, so far) as Juliet's nurse and confidant. 
So who should play Romeo? Continue reading for our pick on who we think would be amazing in the role.
We are loving
Super 8
newcomer Joel Courtney who dazzled us in his breakout role.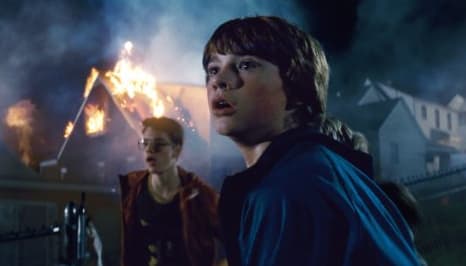 Who do you think should play the young Romeo?