Columbia Pictures announced today that The Amazing Spider-Man will be presented at Comic-Con in San Diego and the studio has developed a contest to choose someone to represent fans by becoming the "Face of the Fan."
In anticipation of the July 3, 2012 release, the cast and filmmakers will discuss the upcoming Spider-Man flick for the first time at Comic-Con. 
Here's how it will work:
All entrants need to be U.S residents 18 years of age or older.
You will need to go to FaceoftheFan.com/TheAmazingSpider-Man to enter the contest. It starts today and ends June 27, 2011.
Users must submit a sixty-second video of themselves answering the question: "Why should you be the Face of the Fan correspondent at Comic-Con?"
Complete rules and instructions can be found at FaceoftheFan.com/TheAmazingSpider-man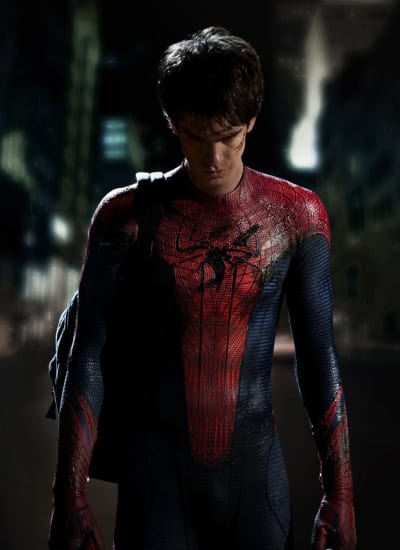 The winner will have the opportunity to meet the cast and filmmakers at Comic-Con and conduct interviews with them, asking them fan questions from social communities on the web.
The prize includes one trip for two (2 days/2 nights) to attend Comic-Con San Diego 2011, including hotel accommodations, roundtrip airfare, and transportation to and from the hotel, as well as two passes to attend Comic-Con.
"We're thrilled to be bringing Spider-Man back to Comic-Con – it's an exciting place to give the fans an inside look into what the new Spider-Man film is all about." Said Marc Weinstock, president, Worldwide Marketing for Sony Pictures.
The Amazing Spider-Man stars Andrew Garfield, Emma Stone, and Rhys Ifans.  It is directed by Marc Webb and will hit theaters on July 3, 2012.