Columbia Pictures has bought remake and sequel rights to Big Man Japan, which was released in 2007 in Japan and became a cult hit in the U.S two years later, according to The Hollywood Reporter.
The story focuses on a world where monsters take over and there is only one man who can protect the other humans.  He is known as Big Man Japan and runs the Department of Monster Prevention.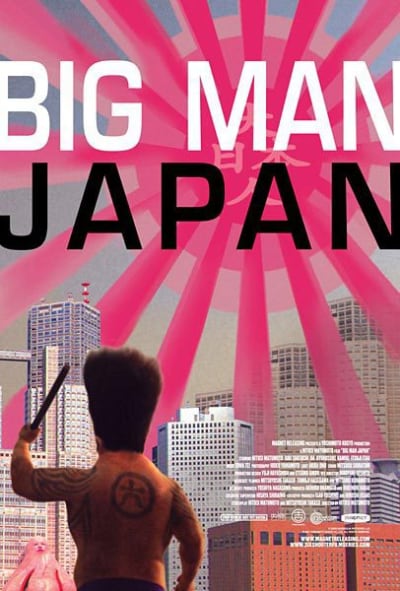 He can grow to be 10 stories tall and fight even the biggest monsters by using electricity.  Things always seem to go wrong and he seems to cause more damage than help.
Neal H. Moritz will develop and produce the film.  He most recently produced Fast Five and Battle: Los Angeles.  He is also the producer of the upcoming comedy The Change-Up, starring Ryan Reynolds and Jason Bateman.