Board game movies are all the rage.  We're still waiting to hear more about Peter Berg's adaptation of Battleship that's set to hit theaters in 2012 and now we're hearing about a new film about a board game popping up.
Columbia Pictures has bought the rights to turn the Hasbro game Risk into a feature film.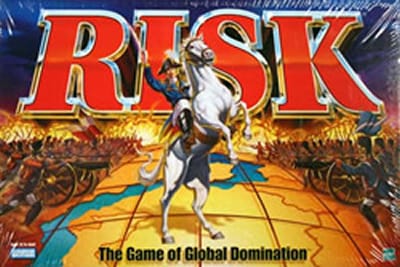 Apparently John Hlavin (Underworld: New Dawn) will pen the script for the big screen adaptation.  It will be interesting to see what kind of story comes out of the strategy game - it's so open ended.
According to Risky Biz, the story will take place in modern day and will be set all around the world -- similar to the game, which places armies all around the world to invade other players territories.  The ultimate goal is to control the whole world.
More to come...