You may not be familiar with the name Fireball Tim Lawrence. But you are definitely familiar with this car aficionado's work.
There's the original Batmobile. And the Delorean from Back to the Future. And pretty much every famous vehicle you've ever seen on the big screen.
The son of a screenwriter, Fireball Tim (yes, that's his legal name) told me his Christmas and birthday wish lists every year as a child were comprised of nothing but toy cars. As he got older, he realized there was a way to combine his two passions.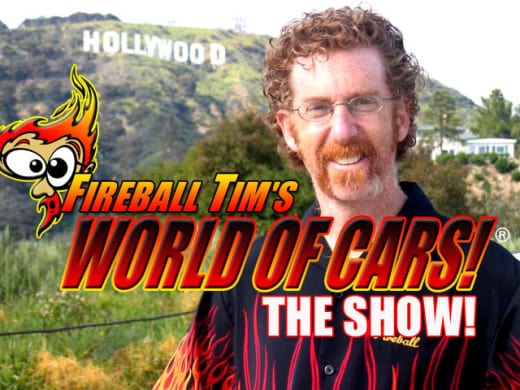 "I started to see there was a tremendous automobile following and a tremendous action movie fanbase," he said. "They didn't really know each other, but they had a lot in common."
After attending the Art Center College of Design, Lawrence founded Fireball Tim Entertainment. He and his crew have built cars for over 350 movies and TV shows, including GI Joe, Jurassic Park, Knight Rider and Gone In 60 Seconds. He'll play a key role in this summer's Captain America, too.
The cars are often "what people remember" about films, Lawrence said. "When they become a pop culture icon [such as the Batmobie], that's something we can really be proud of."
But Fireball Tim's work goes beyond what you see on screen. He recently opened up The Hollywood Garage, a site that he considers an "entertainment hub" where "your favorite cars and your favorite movies" hang out.
Visitors to the site can read Lawrence's blog, listen to a Podcast every Friday and simply be immersed in the Fireball Time brand, which the creator describes as "always fun."
"It puts a smile on your face. Our goal is to help make your life a weekend. We want people to take their passions and make that a career by showing them that anything can be done."
Lawrence even gives speeches to that effect. He conducts creativity seminars to elementary school students because he believes someone who loves his job is obligated to help others find a living they similarly embrace.
Want to learn more about Fireball Tim? Follow him on Facebook and Twitter.