Fright Night will be at Comic-Con!  Dreamworks has announced that the remake of the horror classic will be in San Diego on Friday, July 22.
There will be a panel presentation held in Hall H of the San Diego Convention Center.  The actors from the film, including Colin Farrell, Anton Yelchin, Christopher Mintz-Plasse, and Imogen Poots will be there, along with director Craig Gillespie and screenwriter Marti Noxon.  Other events include a fan appreciation part as well as an advance screening of the film.
Today, June 24, Dreamworks will kick off a social media campaign "The Fright Night Feeding Frenzy" for a chance to win a VIP trip for two to San Diego's Comic-Con.  The studio is partnering with Yahoo! Movies to bring a lucky winner to Comic-Con.   The trip includes travel, accommodations and admittance to all of Friday's events.  You can find out more information and all the details for the contest at www.welcometofrightnight.com.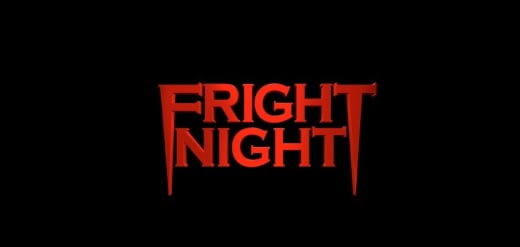 Fright Night follows Charley Brewster, a senior who has it all - he popular in school and is dating the hottest girl in his class.  But one night, an stranger moves in next door.  At first Jerry seems like a great guy, but Charley soon realizes there's something off about his new neighbor.  After witnessing some unusual events, Charley finds out what Jerry is actually a vampire preying on his neighborhood.  No one will believe him, so it's up to Charlie to get rid of his gruesome neighbor.
The film is set to hit theaters on August 19, 2011.