The Green Lantern took over Hollywood last night!  Always the professional, Ryan Reynolds did not disappoint during his walk down the red (black) carpet at The Green Lantern premiere. 
He immediately took time to talk to the hundreds of fans lined up along the sidewalks outside Grauman's Chinese Theater on Hollywood Blvd.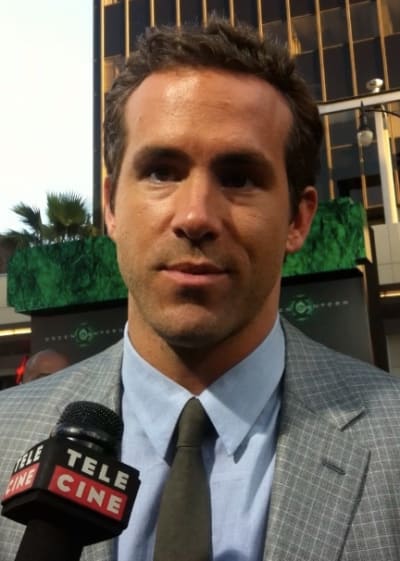 Ladies, get ready to swoon.  This ladies man decided to forgo the tabloids with speculation about who was on his arm for his big night.  Who did Reynolds bring as his date?  His mom of ccourse!
He also took time to tell Movie Fanatic all about his dangerous and physically challenging stunts.   Yes, he did all his own stunt work. And just when you thought he couldn't get any better.
Check out the video below to see what else the Green Lantern star shared with us (and some other great highlight from the night).