A fantastic new look at the final chapter in the Harry Potter saga was revealed Sunday at the MTV Movie Awards.  The clip includes a great scene with Harry and Voldemort in the forest and a some fast-paced scenes from the upcoming flick.
The movie premiere day is fast-approaching and we are so excited to see more and more clips of the final installment.
Actress Emma Watson was on-hand to introduce the clip and she was so adorable as she described the final film with such pride.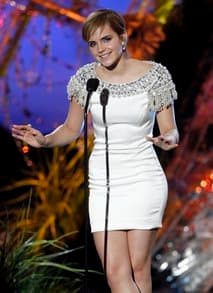 Check out the clip below: