Jennifer Hudson has been cast as a nun running the orphanage in the Peter and Bob Farrelly flick, The Three Stooges.  According to Deadline, the singer/actress is set to star as one of three nuns at the orphanage that take in the young stooges.
The film has already cast Sean Hayes as Larry, Will Sasso as Curly, and Chris Diamantopoulos as Moe.  Hudson will also join Jane Lynch and Larry David (?) as the nuns who take in the Stooges as young boys.
Deadline also says that Hudson will be playing the nicest of the three nuns.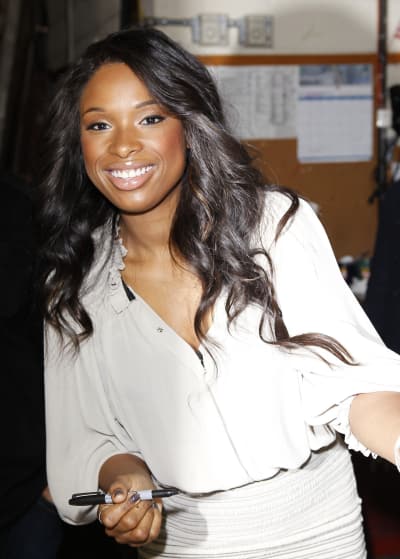 Hudson recently starred in The Secret Life of Bees and Sex and the City on top of her successful music career.
The Three Stooges is currently shooting in Atlanta.