The L.A Film Festival is on par with Cannes, Sundance, TIFF, and SXSW as far as film festivals are concerned, and this year they are pulling out all the stops for another great celebration of films.
If you're in the Los Angeles area from June 16-26 2011, you need to stop by L.A. Live to see some of the great films coming out of this year's festival.
Many of them are already getting some serious buzz.
The festival opens with the black comedy Bernie, starring Jack Black, Shirley MacLaine, and Matthew McConaughey.  Black plays a beloved assistant funeral director in East Texas who is the belle of the town.  No one believes he is capable of doing anything wrong or will say anything bad about him -- even when he commits a horrible crime.
The second night of the festival (Friday) features the action-thriller Drive, starring Ryan Gosling, Carey Mulligan, Christina Hendricks, and Bryan Cranston.  Gosling is a Hollywood stunt driver who can turn on a dime between tender and terrifying.  Mulligan is a young mother whose family he tries to help when he agrees to drive a getaway car for her ex-con husband.  The job takes a turn for the worse.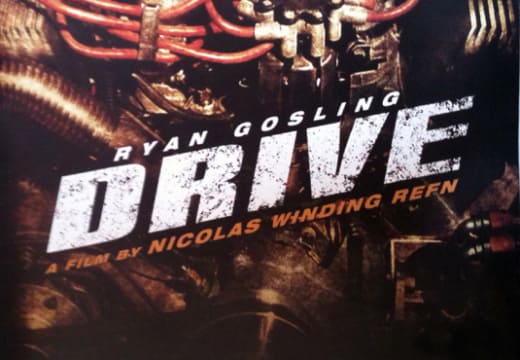 There will also be a special screening of A Better Life from director Chris Weitz (About a Boy, New Moon) about a Mexican immigrant father who is trying to make a better life for his young son. The two face many hardships along the way that challenge both their safety and their relationship.
Don't Be Afraid of the Dark is festival guest-director Guillermo Del Toro ("Pan's Labyrinth") feature film screening at the festival.  The film follow a young girl (Bailee Madison, Just Go With It) as she discovers the new house she's moved into with her father (Guy Pearce) and his new girlfriend (Katie Holmes) is not all that it's cracked up to be -- in fact, it's haunted.  The film is a remake of the 1973 made-for-TV horror film of the same name.
Continue reading for some other great LAFF suggestions.
There are also come great documentaries in the bunch, including Project Nim about a chimpanzee who was raised like a human and taught sign language, as part of an experiment that went terrible wrong. 
Page One: Inside the New York Times follows the biggest paper in the nation as it looks at the struggles newspapers have faced in this new era of journalism.  As the standard-bearer for daily journalism, the New York Times has been confronted by the 21st-century old-media revenue crisis in a way mirrored by no other American newspaper.
Here are some others that are worth checking out:
Leave It On the Floor - takes us into the fabulously funky world of voguing.
Another Earth - Fox Searchlight's sci-fi thriller about another "you."
Life Happens - comedy starring Rachel Bilson, Kate Bosworth, and Krysten Ritter.  The social and career paths of impeccably-styled Silverlake scenesters are brought into sharp relief with the unplanned arrival of a baby into their lives and apartment.
Don't You Know Who I Am - Interesting game-show type experiment where "Inside the Actor's Studio's" Leonard Maltin will test the memories of "Bernie" co-stars Jack Black and Shirley MacLaine on their own careers.
The Devil's Double - Based on a gripping, unbelievable true story of money, power and opulent decadence, The Devil's Double takes a white-knuckle ride deep into the lawless playground of excess and violence known as Baghdad, 1987.