He's already teaming with Clint Eastwood in the upcoming biopic J.Edgar, but now the director wants Leonardo DiCaprio to star in his next film A Star is Born. 
The film is a remake of the very popular story - already made into three different film (in 1937, 1954, and 1976).  Perhaps the two most famous renditions are the 1954 film, starring Judy Garland and the 1974 film, starring Barbra Streisand.  Check out our list of other upcoming remakes and weigh in on which one you would like to see.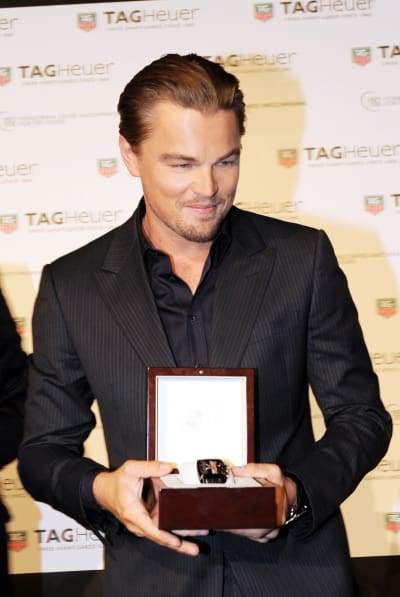 Now, Eastwood is set to direct yet another version for Warner Bros., with Beyonce already attached as the lead.  And he wants Leo to take the part of the male lead.  Nothing has been confirmed yet, but we have a sneaking suspicious that this one will actually happen. 
DiCaprio's already working with Eastwood on another film, so unless there are scheduling conflicts, it would be surprising if he rejects the offer.
No production date has been set, but the remake is set to hit theaters in 2012.