Lionsgate will launch a new contest for Hunger Games fans on Facebook tomorrow, Friday, June 24.  The winner of the contest will receive a trip to visit the set of The Hunger Games, which is currently shooting and will be released on March 23, 2012.
The contest will run through July 24th and in order to enter, fans need to visit The Hunger Games Facebook page and "like" it.  They can enter two more times if they share the page with their Facebook friends.
The ultimate fan winner will have the chance to tour the set, meet some of the cast and crew and get autographs from the cast.  The winner will be announced online the week of July 25.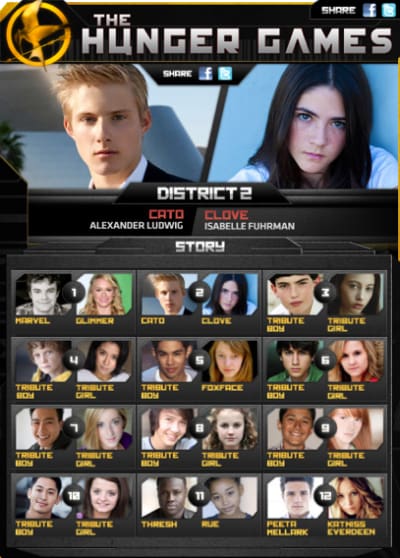 Even director Gary Ross is really excited for you to come.
"We are very excited to welcome a fan to set," he says. "We are grateful to all of the fans for their enthusiasm and support."
The Hunger Games follows Katniss Everdeen as she participates in the annual Hunger Games - a fight to the death where only one survivor remains.  Each of the 12 districts must send two of their children to participate in the games as entertainment for the Capitol and as part of the governments intimidation tactics. 
Katniss is forced to rely on her sharp instincts, as well as her mentor -- the drunk former victor Haymitch Abernathy.
The Hunger Games is set to hit theaters on March 23, 2012.