At the upcoming Spike TV Guys Choice Awards, set to air this Friday (June 10) on Spike TV, Mark Walhberg talked more about making a sequel and even a trilogy to the very successful The Fighter that came out last year.
"We left out the Aturo Gatti fights for a reason because that's for Fighter 2." Wahlberg said while accepting the "Guy Movie of the Year" award for the film. "We're not going to do Fighter 4,5,6,7, and 8, but we're gonna do 2.  We're gonna do the Ward/Gatti trilogy."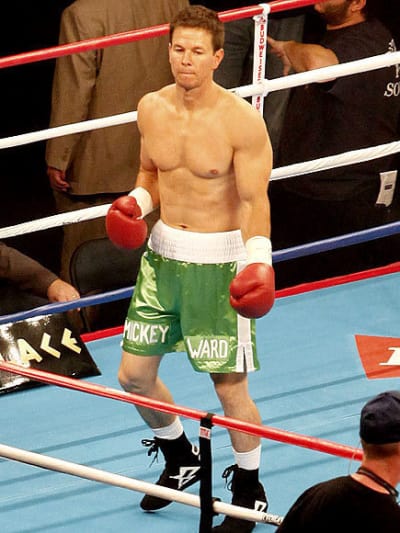 Mickey Ward fought Aturo Gatti in three major fights beginning in 2002 -- he ended up coming out of them as the champion. 
So does he mean they're going to cover the three fights or is there going to be three films?  He did leave you the number three when he was listing the movies they weren't going to do. 
It's a little confusing for us Mark!