Open Road Films has acquired the U.S. distribution rights to The Host, the big screen adaptation of Stephenie Meyer's 2008 best-selling novel.  Immediately following the success of her other popular novels, The Twiight Saga, the author new novel will make its debut.
The Host is a story about the survival of love and the human spirit during wartime.  Earth has been invaded by an unseen enemy.  Humans become hosts to these invaders that take over their minds, while leaving their bodies in tact.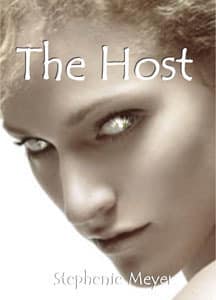 Melanie is one of the few remaining "wild" humans who has not let her body be captured by the invaders.  The invader who has been given Melanie's body has been warned about the side effects, but there is one thing the invader didn't expect: Melanie's unwillingness to give up her mind.
It has already been confirmed that Saoirse Ronan will star as Melanie in the adaptation.  No other characters have been confirmed yet.
"We are privileged to partner with Stephenie Meyer and the rest of the filmmaking team for the release of 'The Host,'" says Tom Ortenberg, CEO of Open Road Films. "Nick Wechsler is a terrific producer and a long time friend and we are honored to be working with Nick and Stephenie - and the wonderful minds of Steve and Paula Mae Schwartz - to bring this epic story of hope to the big screen."
Principal photography is scheduled to being in February 2012 in Louisiana and New Mexico.  It is set to hit theaters on March 29, 2013.