The Green Lantern swept into theaters and is currently number one at the box office.  The DC comic adventure, starring Ryan Reynolds and Blake Lively has been getting mixed reviews, but overall it seems fans have found a place in their hearts for the green hero.
If you haven't seen the movie, prepare yourself with some of these great lines - hey, you'll be able to quote along with the movie right there in your seat. 
Already seen it?  Check out our collection of quotes and come up with your favorite.  We'll add it to the list.
For more Green Lantern quotes visit the quote page.
Check out some of the quotes below: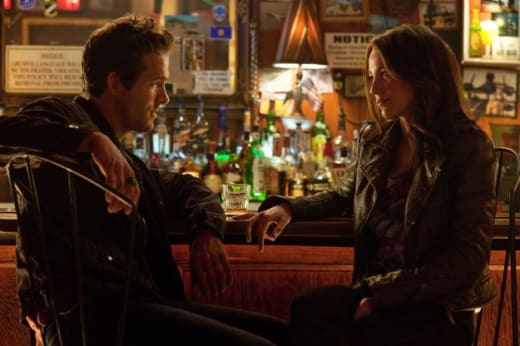 Hal Jordan: "Speak the oath. The oath - because everybody knows the oath. I, Hal Jordan, do solemnly swear, to pledge allegiance to a lantern that I got from a dying, purple alien." | permalink
Kilowog: "Remember, your enemy is not gonna play fair." | permalink
Hal Jordan: In brightest day, in blackest night / No evil shall escape my sight / Let all who worship evil's might / Beware my power, Green Lantern's light! | permalink
Hal Jordan: [points the ring at the Lantern] I hereby swear allegiance... to a lantern, given to me by a dying purple alien. | permalink
Hal Jordan: The one thing a Green Lantern is supposed to be is fearless. That isn't me...
Carol Ferris: You have the ability to overcome fear! | permalink
Hal Jordan: When I'm flying, it feels like anything is possible. | permalink