Paramount Pictures revealed a first look at Sasha Baron Cohen as The Dictator in his new film, The Dictator.
 It is inspired by Saddam Hussein's novel "Zibabah and the King" and will feature Cohen as a goat-herder and an oppressive dictator.  He finds himself completely out of his comfort zone when visiting America.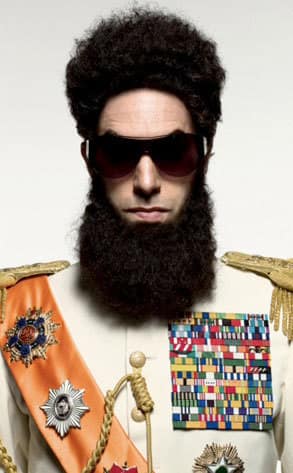 Sir Ben Kingsley and Anna Faris have also been confimed. 
The film should hit theaters in May 2012.