If you love to read books before going to see how it turns out on the big screen - you're in luck this summer.  There are so many books to catch up on this summer getting the movie treatment.
The Harry Potter series is coming to an end, with the second installment of the final book hitting theaters on July 15.  So what can we look forward to in the next coming months?  Get your sunglasses (or reading glasses) on and take some of these bestsellers along to the beach.
Here are our top 10 summer movie books you need to get your hands on.
One Day - Based on the novel by David Nicholls, One Day follows the story of Emma and Dexter, two people who spend the night together after their college graduation.  Each chapter of the novel covers their lives on the same day, July 15, for twenty years.  Their lives go up and down and they are in a very different place each time we see them.  Anne Hathaway and Jim Sturgess are starring in the film version of the novel set to hit theaters on August 19, 2011.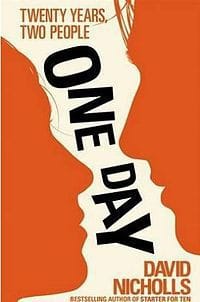 The Girl with the Dragon Tattoo - Based on the critically-acclaimed novel by Stieg Larsson, the story follows journalist Mikael Blomkvist who, after being charged with libel for a story he wrote, leaves his magazine to work for a former CEO of the Vanger Corporeration, Henrick.  He wants Blomkvist to find out what happened to his niece, with the very talented private investigator Lisbeth Salander.  The novel was first made into a film in 2008, and a highly-anticipated America version is set to hit theaters in December, starring Daniel Craig and Mara Rooney. 
20 Times a Lady - The freshmen novel from Karyn Bosnak follows Ally Darling as she looks back on the past twenty men that she has had relationships.  She wonders if she missed out on any of them and potentially lost her true love.  The novel is currently being turned into a film called What's Your Number, starring Anna Faris and Chris Evans.  It is expected to hit theaters on September 30.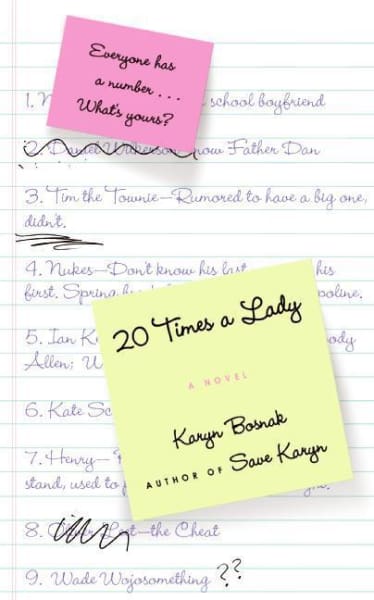 On the Road - Based on the novel by acclaimed novelist Jack Kerouac, On The Road is semi-autobiographical and features elements from spontaneous roadtrips Kerouac took with his friends across middle-America.  It was written in 1951 and first published in 1957.  A film version of the road-trip novel has been in the works for years, but is now finally well under way with Sam Riley starring as Sal Paradise (Kerouac's alter ego), Garrett Hedlund as Dean Moriarty, Kristen Stewart as Mary Lou, and Kirsten Dunst as Camille.  Look for that one sometime in 2012.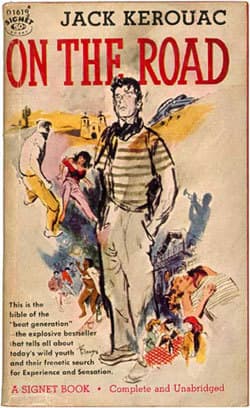 The Perks of Being a Wallflower - This controversial teenage coming-of-age novel follows a teenager who goes under the alias of "Charlie" as he describes his life in a series of letters written to an anonymous person.  The topics explores in the novel include teenage sexuality, homosexuality, abuse, drugs, and the general awkwardness of being a teen.  Writer Stephen Chbosky is writing and directing a movie version based on his own book, starring Logan Lerman, Emma Watson, and Paul Rudd.  It is set to hit theaters sometime in 2012.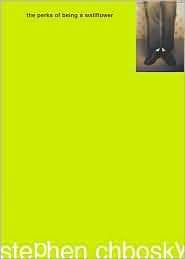 Pride and Prejudice and Zombies - We have been hearing things about a movie version of Pride and Prejudice and Zombies for a long time now.  The novel takes Jane Austen's epic story and combines it with modern day zombie fiction.  It is an alternate universe where zombies roam the English countryside. The film version will be released through Lionsgate and actress Natalie Portman will produce it. She was originally going to star, but decided she wanted to be behind the scenes.  They are still looking for their Elizabeth Bennett.  The film still has a while and will hit theaters in 2013.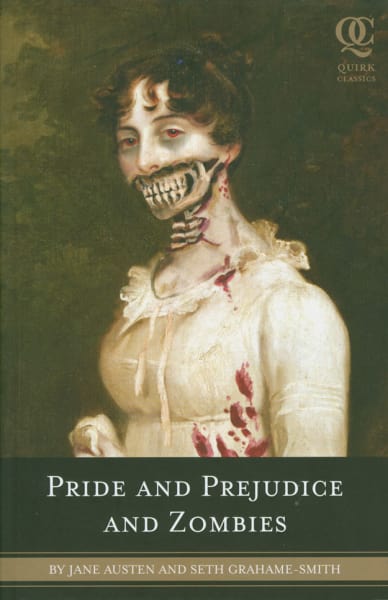 The Help - This beautifully written novel about an unlikely relationship between a white woman and black maids has been on the bestseller list for quite some time.  The novel follows budding journalist Skeeter, who decides to write a book from the perspective of the "help" in 1960s Jackson, Mississippi - a very dangerous time to be speaking out for civil rights.  The novel is being turned into a film, starring Emma Stone, Viola Davis, Allison Janney, and Bryce Dallas Howard.  It is set to hit theaters on August 12, 2011.
Snow Flower and the Secret Fan - The novel, by Lisa See, follows two girls named Snow Flower and Lily who are both isolated from their families and speak to each other using a secret language.  They struggle to explain their friendship and try to understand where their past.  The novel is set to hit theaters this summer (July 15), starring actresses Li Bingbing and Gianna Jun.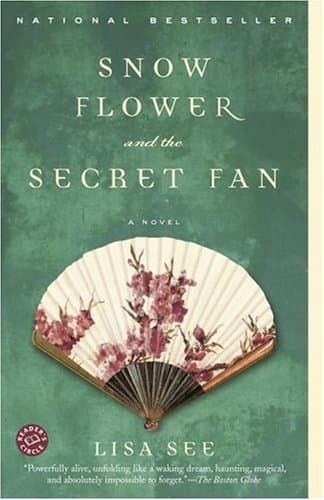 Moneyball - Moneyball, from novelist Michael Lewis, tells the true story of a man, Billy Beane, who tries to create a baseball team on a very low budget. He hires Peter Brand to crunch the numbers and help him pick his team in a very non-traditional way.  Brad Pitt is set to play Billy Beane in the movie version and Jonah Hill will play a fictional character based on Paul DePodesta.  It is set to hit theaters on September 23, 2011.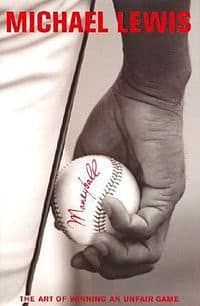 We Need to Talk About Kevin - A novel by Lionel Shriver, We Need to Talk About Kevin, is based on a fictional school massacre.  It is written from the perspective of the killer's mother, Eva and documents her attempts to understand what her son did.  It is written in the form of a series of letters from Eva to her husband. The novel is set to become a film, starring Tilda Swinton and John C. Reilly.  It will hit theaters sometime in Fall 2011.