Paramount Pictures is joining forces with Twitter to host sneak peeks of Super 8 on Thursday - a day before the film is opening nationwide on Friday, June 10.
Promoting limited previews for a big blockbuster film has never been done before via Twitter, so it will be interesting to see what happens.
Super 8 will start playing a day early in 300 theaters, including 239 IMAX screens.
To promote the sneak previews, the companies have designated the hashtag #Super8Secret, which Paramount has also sponsored as a Promoted Trend, allowing Twitter's global user base a direct link to buy tickets to the advanced previews.
At select, participating theatres in the United States, Super 8 Sneak Preview moviegoers will be treated to a free popcorn (with a concession purchase) at each sneak preview show.
Fans can go to www.Twitter.com/Super8Movie and use #Super8Secret to share information about the movie with friends.
To be among the first to see SUPER 8, visit www.Super8-Movie.com/sneak for tickets and show times.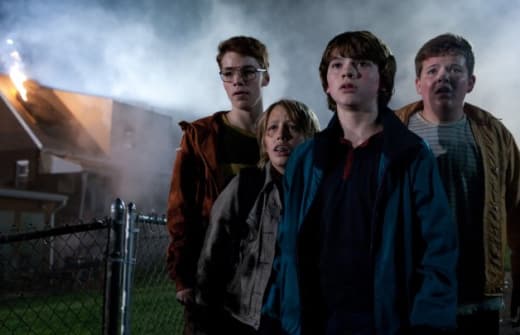 The film stars Kyle Chandler, Elle Fanning, Joel Courtney, Gabriel Basso, Noah Emmerich, Ron Eldard, Riley Griffiths, Ryan Lee and Zach Mills.
Super 8 takes place in the summer of 1979, where a group of friends in a small Ohio town witness a catastrophic train crash while making a super 8 movie and soon suspect that it was not an accident.
Shortly after, unusual disappearances and inexplicable events begin to take place in town, and the local Deputy tries to uncover the truth - something more terrifying than any of them could have imagined.