This weekend The Hangover Part II has done something most American comedies will never do -- it has reached unbelievable worldwide success.  American comedies don't usually do well overseas, but The Hangover Part II has reached $488.7 million at the worldwide box office, surpassing the $467. 5 million earned by the original film.
Those boys just seemed to resonate everywhere.  It opened to amazing numbers three weeks ago and is still going strong.
The film has actually earned more internationally than it has in American.  So far, the Wolfpack have managed to bring in $256 million at the international box office and $232.7 million so far in North America.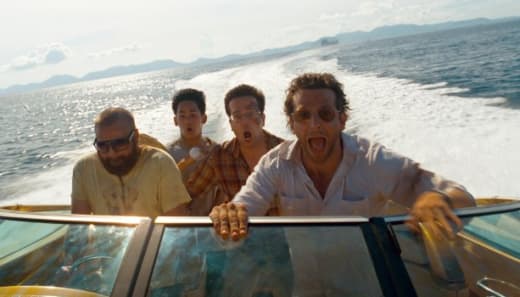 A great feat for any movie, but again, comedies don't usually do this well.
To put it into perspective the first film reached $190.2 million internationally in its total run.  Part II is expected to bring in even more as it hasn't even completed its theatrical run.
Have you seen The Hangover Part II yet?