The highly anticipated film from Dreamworks has moved up its release date by two days - meaning The Help will now hit theaters on Wednesday August 10, not Friday August 12.
According to EW, a source at Dreamworks confirmed the date change.  The hope is that fans will come out early to the screenings on Wednesday night and help with the film's momentum with good word-of-mouth, leading to an even better weekend performance.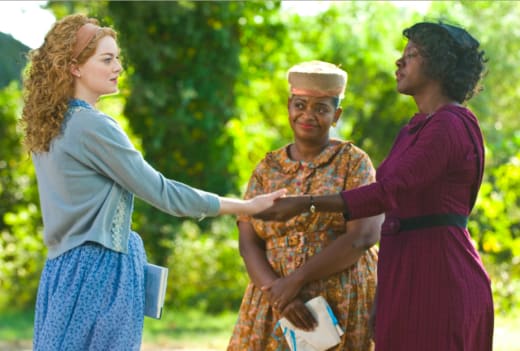 The film is based on the much-beloved book by Kathryn Stockett (which recently made our top 10 summer books-turned-into-movies list) and stars Emma Stone as a young journalists who tries to make a difference in her hometown of Jackson, Mississippi. 
She decides to write a book from the perspective of "the help," telling their stories and helping to break the race barrier.
The film co-stars Viola Davis, Octavia Spencer, Bryce Dallas Howard, and Allison Janney.
Click on the thumbnails below for more pictures from The Help.