In not-so-surprising news today, Lionsgate is planning on making The Hunger Games trilogy, based on the Suzanne Collins' novels, into four feature films -- taking a page out of the Twilight and Harry Potter series' books. 
"The property is generating tremendous buzz and excitement, and it all points to a major Lionsgate franchise in the making," Lionsgate CEO Jon Feltheimer told The Hollywood Reporter.
The first film in the series is already filming in North Carolina and will be released in North America on March 23, 2012.  With the books making their way overseas, the distribution company is hoping the films will do well around the world as well.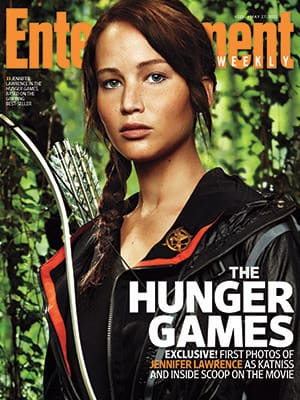 The films are set to star Jennifer Lawrence as Katniss Everdeen, the girl who takes her sister's place in the annual Hunger Games and must do everything she can to survive the "fight to the death" match.
The film will also star Josh Hutcherson as Peeta Mellark, Liam Hemsworth as Gale Hawthorne, Elizabeth Banks as Effie Trinket, Donald Sutherland as President Snow, Woody Harrelson as Haymitch, and Stanley Tucci as Caesar Flickerman.
Keep up with Movie Fanatic for all your latest Hunger Games news as we see these great books become four films.