Transformers: Dark of the Moon earned a staggering $5.5 million at its special Tuesday night 9pm showing and then continued to do well into Wednesday, bringing in another $37.7 million for a grand total of $42.8 million.
The opening for Dark of the Moon is smack in the middle of Revenge of the Fallen and the first Transformers film.  Revenge of the Fallen did the best on its opening day (also a Wednesday) with $62 million and Tranformers 1 brought in $27.9 million on its first day (Tuesday).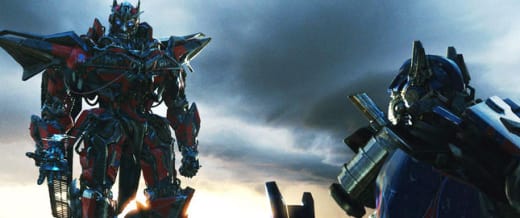 The film is still in a great position to bring in quite a lot of money at the box office this weekend.  Check out our Transformers: Dark of the Moon review and see if it's worth it.