Paramount Pictures has announced that its upcoming Transformers: Dark of the Moon will begin showing in IMAX 3D at 9pm on June 28th nationwide.  This will allow fans to see the film before the national roll out beginning at 12AM on June 29th.

"Michael Bay has created an incredibly engaging and immersive 3D experience with this latest movie, one that will undoubtedly be among the most entertaining movie going experiences of the summer," said Paramount's Vice Chairman Rob Moore in a press release, "Providing fans an opportunity to see it early in 3D is a great way to kick off the movie's opening."
Here's what we know about the plot: When a mysterious event from Earth's past erupts into the present, it threatens to bring a war to Earth so big that even the Transformer alone won't be able to stop it.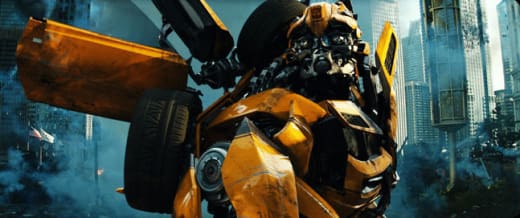 Check out some of the Transformers: Dark of the Moon pictures for a better idea of what to expect.
The film, directed by Michael Bay, stars Shia LaBeouf, Josh Duhamel, John Turturro, Tyrese Gibson, Rosie Huntington-Whiteley, Patrick Dempsey, Kevin Dunn, Julie White with John Malkovich and Frances McDormand.
Will you be seeing it early in IMAX?