Cars 2 received the worst reviews ever for a Pixar movie, but the film still managed to bring in an unbelievable $68 million, coming in first place at the North American box office.  Cars 2 also did very well internationally, bringing in $42.9 million, making its grand total $110.9 million -- and that's just in its first weekend!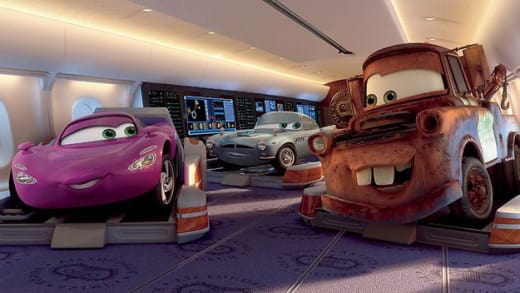 Meanwhile, the other big opener, Bad Teacher, starring Cameron Diaz and Justin Timberlake, opened in a strong second place, bringing in $31 million, which is pretty good for an R-rated comedy.  The film also made an additional $12.9 million at the global box office.
Last weekends Green Lantern didn't do as well as the studio had hoped in its second weekend.  It brought in an additional $18.4 million, dropping down to third place.  The film has earned only $89.3 million in its first two weeks on a film budgeted at $200 million.
On the other hand, Super 8 has nearly doubled its budget.  The film brought in another $12.1 million this weekend, making its total $95.2 million domestically and $36 million internationally.  The film cost $50 million to make.
Here is your top 10 movies this weekend:
Cars 2 - $68,000,000

Bad Teacher - $31,000,000

Green Lantern - 18,350,000

Super 8 - $12,100,000

Mr. Popper's Penguins - $10,300,000