Super 8 brought in $37 million this weekend for a respectable first weekend.  It didn't open to huge blockbuster numbers, but could still do well in the coming weeks with viewer word of mouth recommendation and awesome reviews (check out our Super 8 review).
The final box office numbers were comparable to other sci-fi flicks, such as Abram's Cloverfield, which brought in about $40 million its opening weekend.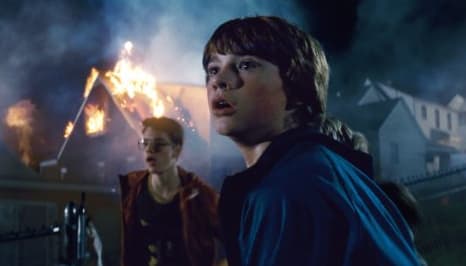 The other new film to hit the box office was Judy Moody and the Not Bummer Summer.  The film hailed some star power with Heather Graham, but other than that was relying mostly on pre-teens who read the popular Judy Moody series by Megan McDonald. 
The film grossed $6.3 million at the box office and ended up in 7th place, despite dismal reviews.  We actually enjoyed the film, check out our Judy Moody and the Not Bummer Summer review for our take on film.
In second place, X-Men: First Class dropped 55 percent, bringing in an additional $25 million. This is a pretty good drop, but it still held its second weekend drop better than most of the other X-Men films.
Here is the top 5 Weekend Box Office Numbers:
Super 8 - $37,000,000

X-Men: First Class - $25,000,000
The Hangover Part II - $18,500,000

Kung Fu Panda 2 - $16,635,000

Pirates of the Caribbean: On Stranger Tides - $10,846,000