Sony Pictures announced today that Adam Sandler will voice the lead role of Dracula in the new animated 3D comedy Hotel Transylvania.
The film takes place at Dracula's lavish five-stake resort, where monsters and their families come to relax.  Free from the meddling human world.  Dracula is not only the Prince of Darkness, he's also a dad.  As an overprotective father, Dracula fabricates stories of dangers in the world to keep his teenage daughter Mavis from getting into trouble. 
He opens the Hotel Transylvania so Mavis can safely kick back and relax.  Dracula's safe haven comes crashing down when an ordinary guy stumbles into the hotel and takes a particular interest in Mavis.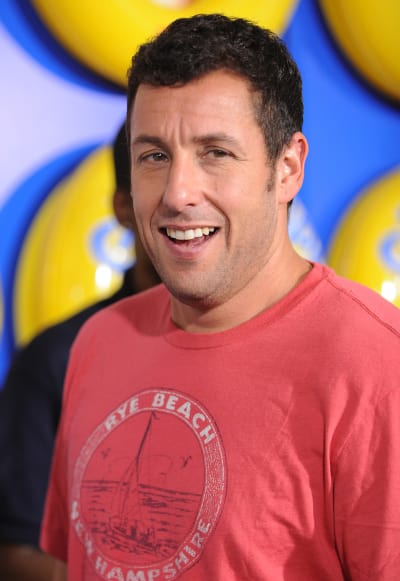 "We're thrilled to be working with Adam to create a comedic Dracula for a new generation," said Sony's Michelle Raimo-Kouyate. "We have a unique story about that iconic character, starring a phenomenal cast directed by Genndy Tartakovsky, that re-imagines Transylvania and its legendary monsters in the way that only animation can."
Kevin James will play Frank (aka Frankenstein); Fran Drescher will play Eunice, his bride; David Spade is set to voice Quasimodo, the hunchback of Notre Dame; Steve Buscemi and Molly Shannon will play Wayne and Wanda, a pair of married werewolves; Cee Lo Green will also join the cast as Murray the Mummy; and Andy Samberg will voice Jonathan, the 21-year-old regular guy who ends up at the mythical hotel.
The film is set to hit theaters on September 21, 2012.