Lionsgate recently announced that Arnold Schwarzenegger will star in the company's new film The Last Stand.  Lionsgate is actually developing the film as a starring vehicle for the former California Governor.
Kim Jee-Woon will direct the film, based on a script by Andrew Knauer and Jeffrey Nachmanoff. 
Schwarzenegger willl star as Sheriff Owens, a man who has resigned himself to a life of fighting what little crime takes place in sleepy border town Sommerton Junction after leaving his job with the LAPD.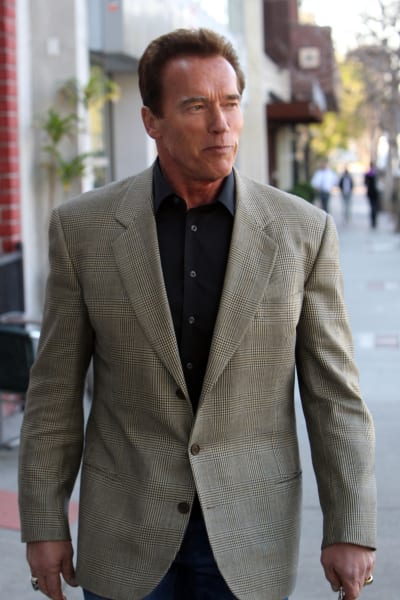 After escaping from an FBI prisoner convoy, the most notorious drug kingpin is heading toward the border at 200 mph in a specially outfitted car with a hostage and a fierce army of gang members.  He is headed, it turns out, straight for Summerton Junction, where the whole of U.S. law enforcement will have their last opportunity to make a stand and intercept him before he slips across the border forever.
"Arnold Schwarzenegger will bring incredible magnetism to this complex but classic role," explained Lionsgate's Motion Picture Group Joe Drake.  "When he came on the screen in THE EXPENDABLES, it always electrified the audience.  In this film, the Sheriff Owens character grapples with some really tough stuff, but ultimately triumphs, and we knew he'd truly elevate this high octane ride." 
No word on a release date yet, but it sounds like the film is going forward fairly quickly.
So, does the recent past deter you from seeing Schwarzenegger on screen again?