Universal Pictures has released the first trailer and poster for the comedy Tower Heist, starring Ben Stiller and Eddie Murphy. 
The comedy follows a group of workers who attempt to get back at the Wall Street swindler who stole from them.  The hotel staff come up with an elaborate plan to get their money back from a retired billionaire who works in the penthouse.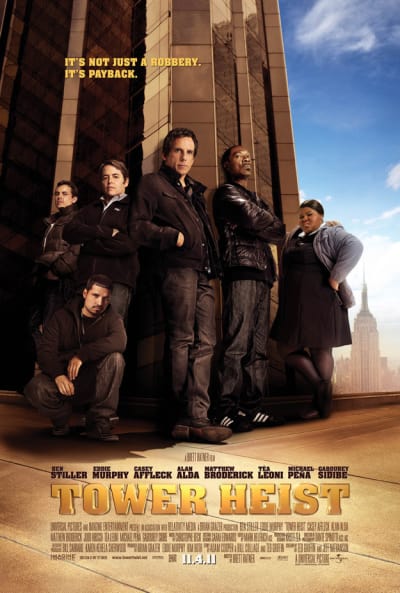 Matthew Broderick, Téa Leoni, Gabourey Sidibe, Casey Affleck, Stephen Henderson, Judd Hirsch, Michael Pena and Alan Alda co-star in the action-packed hilarity.
Tower Heist is set to hit theaters on November 4, 2011.
Check out the trailer below, which looks like a lot of silly fun in the midst of a serious crime.