The independent film Knight of Badassdom will hold court at San Diego Comic Con on Saturday, July 23rd.  The panel will take place in Hall H at 2:15 PM.
The panel will include a Comic-Con exclusive trailer and a panel discussion/O&A with stars Ryan Kwanten (True Blood), Peter Dinklage (Games of Thrones), Summer Glau (The Sarah Conner Chronicles), Danny Pudi (Community), and Margarita Levieva (The Lincoln Lawyer).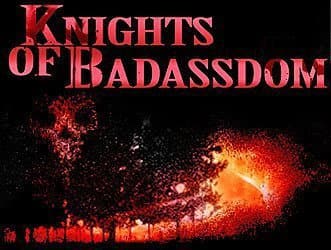 The film is about Joe (Kwanten), a heavy metal rocker who's just gone through a painful breakup with his girlfriend, Beth (Levieva).  His concerned roommates kidnap him to their Live Action Role Play party, where he enters into a realm of pretend knights, elves, and barbarians. 
They fight with foam weapons on a pretend battlefield. Then it all starts to become real when one of the friends summons a deadly succubus that takes Beth's form.  The make-believe wizards and warriors must become real hero in order to fight the evil they have unleashed.
Sounds perfect for Comic-Con!