Screen Gems will be presenting Underworld 4 at this year's San Diego Comic Con on July 22 in Hall H.  Most of the big exhibits will be in that Hall and Underwold 4 is no exception.
Stars Kate Beckinsale, Michael Ealy, and Theo James will all be present to introduce the film and participate in the panel discussion.  Directors Mans Marlind and Bjorn Stein and producer Len Wiseman are also slated to attend.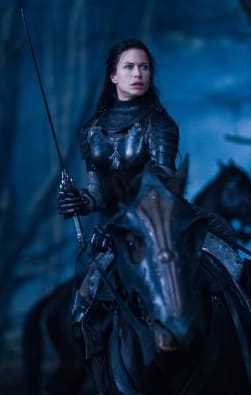 Underworld 4 is set to hit theaters on January 20, 2012.
We will be at Comic-Con this year and will have all the updates for you throughout the convention!