G.I. Joe 2 has an official release date of June 29, 2012, according to Deadline.  The film will be directed by Step Up 3D director John Chu and will continue the story inspired by the action figures.
Channing Tatum will return as Duke, Ray Park as Snake Eyes, but most of the cast will be new.  Dwayne Johnson will star as Roadblock and Adrianne Palicki as Lady Jaye.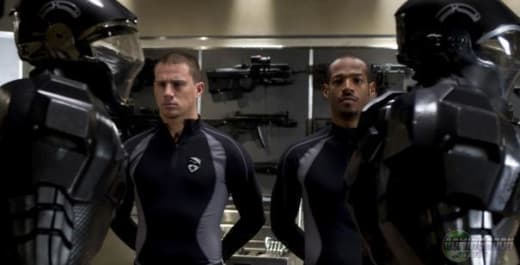 Paramount was originally going to put the upcoming Star Trek in that June 29th spot, but there's no way that film will be ready in time.  Instead the new film, directed by J.J. Abrams should be out later that year or perhaps in 2013.
G.I. Joe 2 will be competing with The Amazing Spider-Man as the action blockbuster of the summer as it's set to hit theaters on July 3, 2012.