Harry Potter and the Deathly Hallows - Part 2 earned $43.5 million at midnight showing last night.  It has FAR surpassed the last record holder The Twilight Sage: Eclipse, which held the previous record of $30 million.
IMAX theaters also set a new record with Deathly Hallows Part 2 at midnight with $2 million in ticket sales.  It has already grossed $105.1 million at the worldwide box office.
As the midnight record far surpassed the last record-holder, the day box office results will probably be  epic as well.  The one-day record is $72.7 million set by The Twilight Saga: New Moon and Deathly Hallows is already more than halfway there.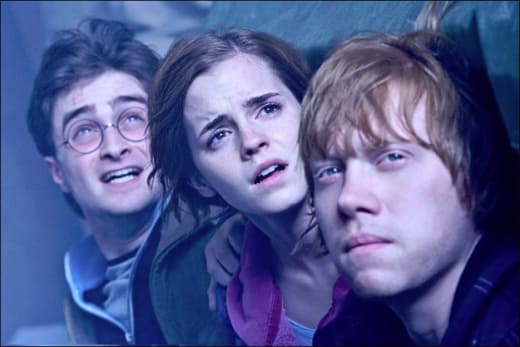 The record for opening weekend is currently held by The Dark Knight, which brought in 158.4 million on opening weekend.  So can the epic conclusion beat that record?
The film was released in 3,800 theaters at midnight and will expand to 4,375 theaters today. 
It seems like it's on the right track to break a whole bunch of records this weekend!
Did you see it at midnight?