Mega-director/producer Steven Spielberg is set to hit Comic-Con on the morning of July 22, according to Deadline.
Spielberg will be presented with the Inkpot award, which is given out every year.  But Spielberg is really there to promote The Adventures of Tintin to a very skeptical audience. Usually anything Spielberg does screams instant success, but fans haven't quite latched on to Tintin like they should be. 
Perhaps its the fact that the Belgian story isn't very well-known to American audiences?  Or maybe it's because the entire film is being shot using motion-capture technology.  Remember Mars Needs Moms?  It bombed, along with many other motion-capture films.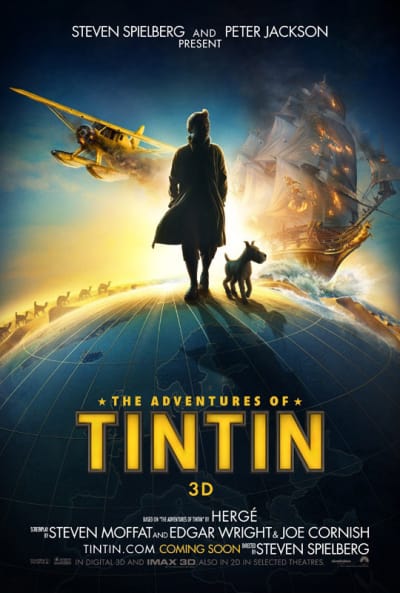 We'll just have to wait and see how much of The Adventures of Tintin Spielberg does show at Comic-Con and just how much it will take to get audiences excited for this one.
Nevertheless, it's exciting to see Spielberg at the convention. 
Make sure to stay with Movie Fanatic for all your Comic-Con updates!  We'll be there front and center bringing you all the details!