The first trailer for The Amazing Spider-Man will hit theaters next week before Captain America: The First Avenger, according to SuperHeroHype.  Although it won't be in every single theater playing the movie - only select screenings will see the new, highly anticipated, trailer.
The film will also be at Comic-Con next Friday, where you'll probably get to see that footage as well.
Many people are questioning why the studios would decide to do a Spider-Man reboot just four years after the very successful series featuring Tobey Maguire.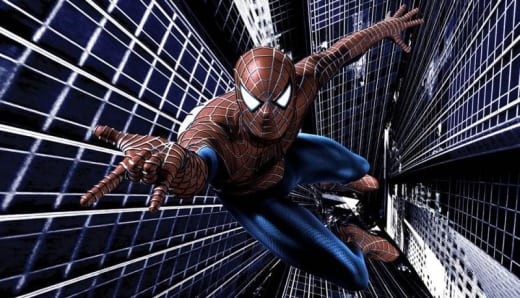 Spider-Man himself, Andrew Garfield, sat down with Entertainment Weekly to talk about the film.  According to the mag, the new film promises to be a "more contemporary," "more gritty," and "more character-driven" version of the popular comic-book series.
"I related to Peter Parker [Spidey's alter ego] so much because I felt like someone else inside," he says about growing up with the comics. "I loved the comic books and the animated TV series and I even dressed up as Spider-Man as a kid."
The Amazing Spider-Man is set to hit theaters on July 3, 2012.