Captain America: The First Avenger won the box office race, beating out the record-breaking Harry Potter in its second weekend for the first place title.
The Chris Evans flick earned an estimated $65.8 million, opening in 3,715 theaters.  It just beat Marvel's Thor, which opened at $65.7 million.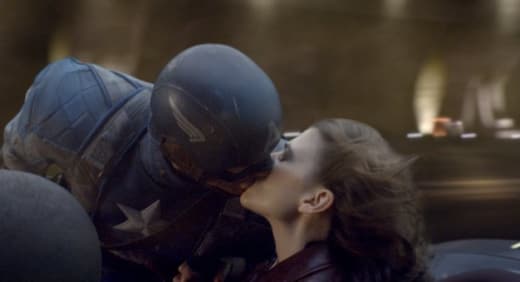 Harry Potter and the Deathly Hallows Part 2 dropped into second place with a huge 72% drop from last weekend.  Although the film wound up in second place, it still added an additional $48.1 million for a domestic total of $274.2 million.
The Justin Timberlake, Mila Kunis R-rated comedy Friends with Benefits rounded out the top 3 with $18.5 million.  It did almost as well as the similar comedy No Strings Attached, starring Ashton Kutcher and Natalie Portman, which brought in $19.6 million in January.  Although Friends with Benefits opened with some much tougher competition during the summer blockbuster season, which could account for the lower numbers.
Rounding out the top 5 are Transformers: Dark of the Moon and Horrible Bosses.
Here are the top 5 films at the weekend box office:
Captain America: The First Avenger - $65,827,000
Harry Potter and the Deathly Hallows - Part 2 - $48,065,000
Friends with Benefits - $18,500,000
Transformers: Dark of the Moon - $12,000,000
Horrible Bosses - $11,720,000