Harry Potter and the Deathly Hallows - Part 2 had a record breaking weekend.  It literally blew away every single box office record held to date.  First, it broke the pre-sales record with an unprecedented advanced ticket sales for the midnight showing.
The film them earned a staggering $43.5 million at the midnight screening alone and then went on to earn $92.1 million Friday for the largest opening day ever.
With an astounding estimated worldwide box office total of more than $476 million, the film shattered multiple domestic and international box office records in a history-making opening weekend.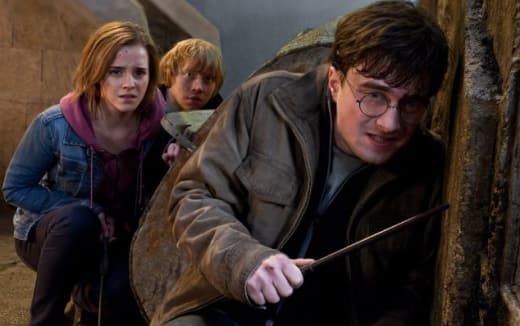 The finale of the globally beloved film series, earned a stunning $168.5 million at the domestic box office, which not only is the biggest Harry Potter opening weekend but also obliterated the industry's opening weekend record, including holiday weekends.  The previous record was held in 2008 with The Dark Knight.
Globally, it also broke the IMAX opening weekend record with a worldwide gross of $23.5 million, which includes setting a new record in North America with $15.5 million.
All other films at this weekend's box office paled in comparison.  The second film brought in a measly $21.25 million - although that's not bad considering it's Transformer: Dark of the Moon's third weekend.
Horrible Bosses came in third on its second weekend with $17.6 million in ticket sales.
Here are your top 5 at the box office:
Harry Potter and the Deathly Hallows - Part 2 - $168,550,000

Transformers: Dark of the Moon - $21,250,000

Horrible Bosses - $17,630,000

Zookeeper - $12,300,000

Cars 2 - $8,344,000