The cinematic high school reunion ten years in the making, featuring the gang from American Pie, arrives April 6. Universal Pictures has given fans their first peek into the franchise's final film, American Reunion. Guess what the teaser poster's image is? If you guessed a certain dessert, you are so right.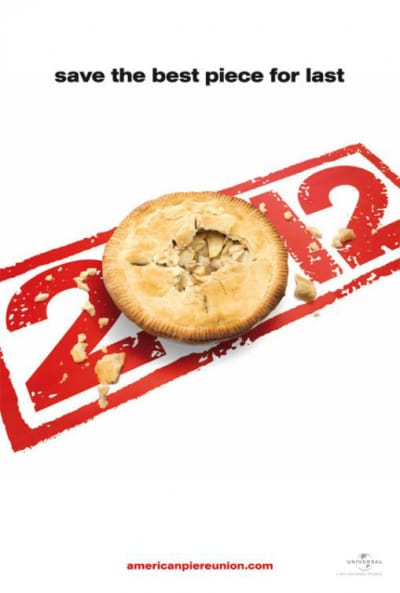 American Reunion brings back the original stars including Jason Biggs, Alyson Hannigan, Tara Reid, Seann William Scott, Mena Suvari, Chris Klein, Thomas Ian Nicholas, Natasha Lyonne, Jennifer Coolidge and Eugene Levy.
In American Reunion, the cast of hormone-heavy teens we met in American Pie gather for their tenth high school reunion and party like it's 1999.
The friends will learn how they have changed and, in many ways, managed to stay the same. Jim (Biggs) and Michelle (Hannigan) are married (as we learned in American Wedding), Finch (Nicholas) is still yearning for Stifler's mom (Coolidge) and Oz (Klein) and Heather (Suvari) have gone their separate ways.