Angelina Jolie: Directing Has Changed Her Acting Style
by MF Staff at . Comments
Where once she felt safe "hidden behind other people's words," now Angelina Jolie feels completely "exposed" as the writer and director of In the Land of Blood and Honey.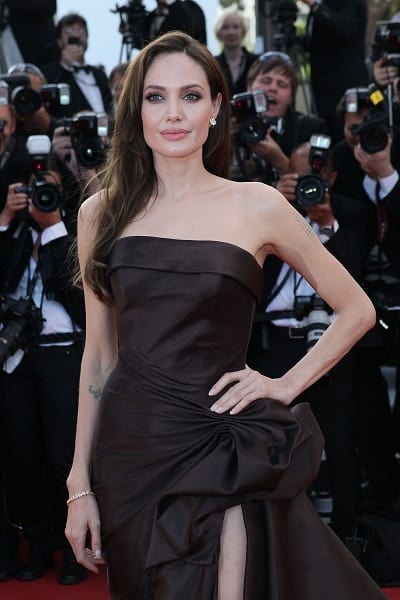 Jolie is making her directing and screenwriting debut with the romance set against the landscape of the Bosnian war of the 1990s. Knowing the U.N. humanitarian's efforts in that war-torn region, it is easy to see how the film would touch the Oscar winner on so many levels.
After writing the script and knowing its personal power to her own soul, Jolie decided to take the plunge and make her directorial debut. In an interview with Vanity Fair, Jolie even talked about how her love, Brad Pitt, thinks becoming director Jolie will affect her acting method.
"Brad thinks I'm going to be a nightmare. I had such a good experience, he thinks I'm going to be impatient with directors, which I already am," Jolie said. "I get impatient with people working on a film that have their head in their hands like it's the most complicated thing in the world."
Given that it is her words and her vision completely on the screen for In the Land of Blood and Honey, there is nowhere to go but her when it comes to answering how it all plays out on screen. "Now it's me talking," she said. "You feel ridiculous if you get something wrong."
Jolie's directorial debut premieres in the U.S. on December 23.