As soon as the photo of Anne Hathaway as Catwoman (Selina Kyle) in Dark Knight Rises hit the web, reactions were many. We at Movie Fanatic thought she looked fiery, fierce and phenomenal.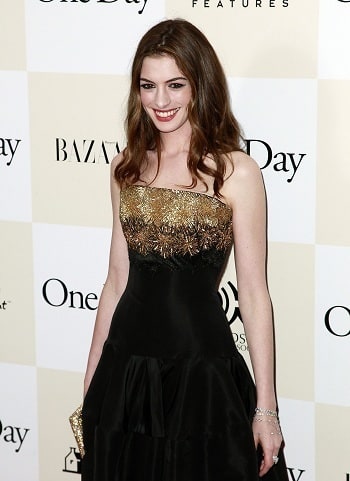 Hathaway was speaking to MTV News and called out the network for its reaction to her cat suit. "I asked someone to send me a few reactions, and I happen to know that MTV's reaction was 'meh,'" she said.
She responded to the critics by saying that there was more to this cat that meets the eye. "What I am happy to say is: If you didn't like the photo… you only see about a tenth of what that suit can do. And if you did like the photo, you have excellent taste."
The network quickly said that it specifically did not say "meh." What it did say in its article about the costume was that it was "underwhelming" and "unflattering."
We're not sure what else the Catwoman costume has to offer in terms of its gadgets and the like, but if Hathaway promises more, then we'll take her word for it.
Look for Hathaway and her purry performance to hit screens when The Dark Knight Rises arrives July 20, 2012.