Dimension Films has debuted two more clips from the science fiction-horror film Apollo 18.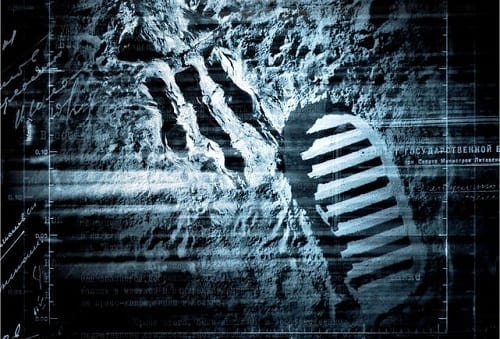 Many sci-fi flicks, in the lead-up to release, ask questions. Apollo 18 immediately answers one in its trailers and clips: Why did we not head back to the moon after Apollo 17 launched in December of 1972?
In the film Apollo 18, during December 1974, two U.S. astronauts secretly head back to the moon and the movie utilizes the video captured by those men to tell the story of what happened and why we never returned to our only moon.
Two new videos have been released by Dimension Films, the first is Footprints and the second is simply titled Flag. Try not to be too scared! The film opens September 2.
Footprints:
Flag: