The big news out of last night's MTV Video Music Awards, other than The Hunger Games teaser, was Beyonce's proud announcement that she is expecting her first child with husband Jay-Z. Guess Movie Fanatic always has movies on the brain, because immediately a question popped into our brain: What about that A Star is Born remake that Clint Eastwood was hoping to make with Beyonce attached?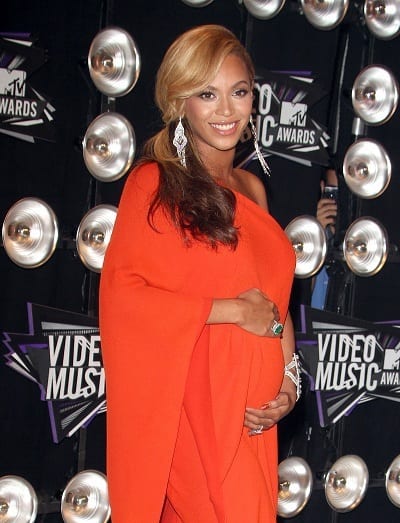 Warner Bros, the studio behind the revisit to a story told several times in film history, most likely will push back the start date to accommodate Beyonce's blissful news. A Star is Born's most recent incarnation saw Kris Kristofferson and Barbra Streisand in the roles.
Many an actress and singer have lobbied for the part in the remake, yet Eastwood is steadfast in his belief that the "Star" in his A Star is Born must be Mrs. Jay-Z. The delay in production that was supposed to start in February 2012 means that Eastwood now has more time to find his leading man. Initial reports had Eastwood looking at Leonardo DiCaprio, who eventually passed on the project.
So now that we have time to brainstorm, who would you like to see opposite Beyonce in A Star is Born?