Bradley Cooper Takes Mark Wahlberg's Silver Linings Playbook
by MF Staff at . Comments
The Hunger Games is one of the most anticipated films in years and its filming is causing a shake up on the set of The Silver Linings Playbook. The film, based on Matthew Quick's novel, was supposed to star Mark Wahlberg and serve as a reunion with his The Fighter director, David O. Russell.
But, instead the It Guy of the moment, Bradley Cooper, has stepped in due to scheduling conflicts for Wahlberg.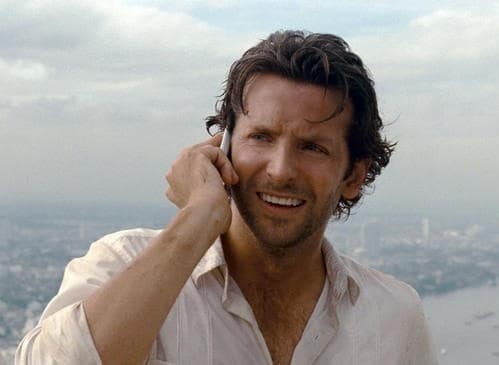 So, how does The Hunger Games affect the filming of The Silver Linings Playbook?
Director Russell has hand-picked his love interest for the film's main character and it is Jennifer Lawrence. Since Lawrence is knee-deep in filming the literary sensation's trip to the big screen, production has been pushed back on Linings until Lawrence can join the cast. Enter Bradley Cooper.
The Silver Linings Playbook is the story of a man who attempts suicide and winds up in rehab. Once he's out of treatment, he heads home to live with his mother where he decides that life is a movie directed by God. Lawrence's character is Cooper's love interest that shows him there is more to life than he ever expected.
Cooper is quite the in demand actor. After opening two hits this year, Limitless and Hangover 2, the actor was cast as the devil himself in the film adaptation of the iconic poem Paradise Lost. At this very moment, Cooper is filming The Place Beyond the Pines with Crazy Stupid Love star Ryan Gosling.