Bridget Jones Diary 3: Renee Zellweger Zips Back to UK
by MF Staff at . Comments
The role that sent Renee Zellweger into superstardom is being revisited by the actress, it was announced by Working Title Films.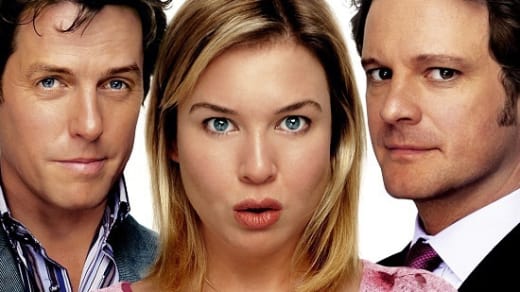 The film series debuted in 2001 with Bridget Jones Diary and continued with a sequel, 2004's The Edge of Reason. Since then, when it comes to films, Bridget has been pretty quiet. It is now being reported that Universal, where Working Title is housed, has been pushing for a third Bridget Jones film for over two years.
When Helen Fielding thought of the title character, could she ever have conceived that it would spawn three major motion pictures starring an Oscar winner? Probably not.
The author, speaking to the London Evening Standard early in 2011, said, "I will be working on both the book and the film, but I don't know if they are the same thing yet. It's not been decided." Something tells us that many of Fielding's blanks in the details department are filled considering the third Jones film is a go.
Given the fact that the first Bridget Jones film banked $218 million globally and the second raked in $262 million, we're surprised it took this long to get a third book and film moving in a forward direction.
Fellow Oscar winner Colin Firth, star of the first two films as Mark Darcy, spoke to Entertainment Weekly about some plot points of which he is already aware.
"I can tell you that Bridget and Mark can't have children, I think that's the way it goes on. So then she makes the huge mistake of going back to Daniel Cleaver (Hugh Grant's character) for long enough to get pregnant," Firth said. "And I think he dumps her, and she's left stranded, and guess who comes back to rescue her?"