Colombiana came close to toppling the box office champ of the last two weeks, The Help, and to celebrate, Movie Fanatic has some quotes from the action thriller.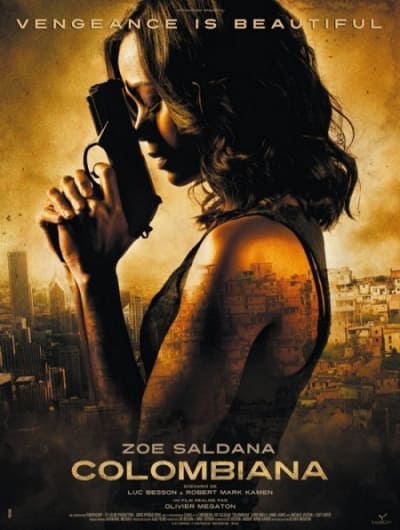 Colombiana stars Zoe Saldana as a hit woman out for revenge on all those responsible for the death of her parents. Her mother and father were murdered right in front of her at the age of nine and she has spent her life since training to avenge their deaths.
Visit our Colombiana quotes section for more fun quips from the action flick.
Cataleya: I will not stop until you feel what I felt at the age of nine. | Permalink
Emilio Restrepo: Don't ever forget where you came from. | Permalink
Marco: You will not see her coming. | Permalink
Cataleya: I was nine, and my parents were killed… in front of me. | Permalink