Zoe Saldana is fierce in the latest clip from the actioner Colombiana, entitled Shark Attack.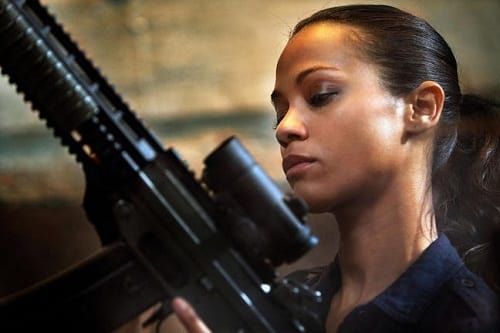 In Colombiana, Saldana is a woman seeking revenge for the death of her parents from when she was a little girl. The film premieres August 26 (don't miss our interview with Saldana and the film's director later this week).
Saldana is a for hire killer who uses her occupation to get closer to those responsible for the death of her parents.