Contagion is storming into theaters September 9 and its cast is nothing less than utterly stellar. All that acting prowess is on full display as Warner Bros has released a new poster for the film that puts all its stars front and center.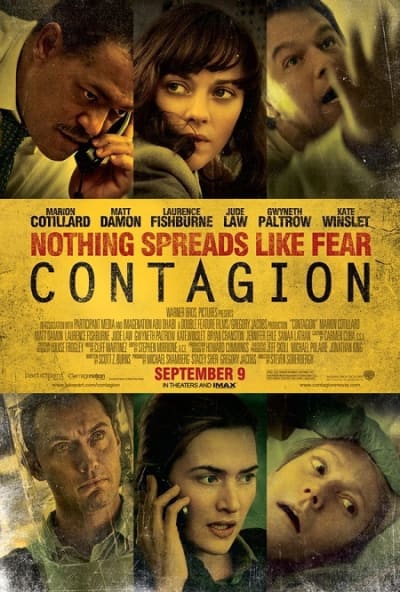 Contagion stars Matt Damon, Jude Law, Gwyneth Paltrow, Kate Winslet, Marion Cotillard and Laurence Fishburne. The thriller is directed by the always-astounding Steven Soderbergh. 
There are quite a lot of Oscar winners and nominees in that cast to say the least. Fishburne and Law are both nominees while Damon, Paltrow, Cotillard and Winslet have all taken home an Academy Award. Contagion's director too is an Oscar nominee. That is some serious film pedigree.
Contagion follows intersecting stories across the globe as a lethal airborne virus has spread that kills its victims in days. While the film shows the everyday affect the virus is having on people across the globe, it also highlights what the medical community is doing to fight a spreading virus that is permeating the planet faster than they can get a handle on the outbreak.