Dirty Dancing Set for Remake: Nobody Puts Baby in a Corner (Again)
by MF Staff at . Comments
It's official: Another 1980s hit is getting a big screen reboot. This time it's Dirty Dancing, Lionsgate has revealed, and it has actually got a terrific director on board in Kenny Ortega.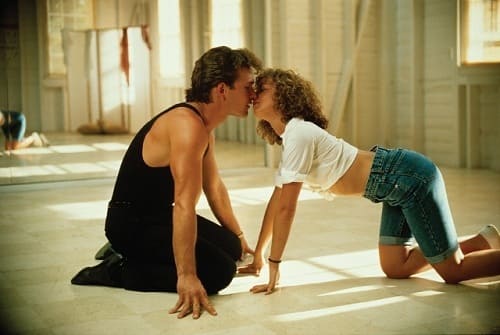 Ortega most recently directed the Michael Jackson opus This Is It as well as the High School Musical films, and was also the original film's choreographer. Given that pedigree, perhaps the new Dirty Dancing has a fighting chance.
The Dirty Dancing remake is joining an ever-growing list of films from the decade of decadence that are being brought back on the big screen. This year alone audiences will get reboots from Footloose, Fright Night and Conan the Barbarian.
The biggest question of all when it comes to the Dirty Dancing remake isn't how on earth will they replace the iconic song The Time of My Life. The elephant in the room question is: Who on earth could step into Patrick Swayze's dancing shoes? 
In 1987, when the original Dirty Dancing arrived on screens, Swayze set hearts afire with his moves and "Nobody puts baby in a corner" attitude. There are a handful of roles from the 1980s that, in our opinion, would be difficult to cast, and one has to be Swayze in Dirty Dancing. But, then again, they did replace Kevin Bacon and his dancing shoes for the new Footloose!